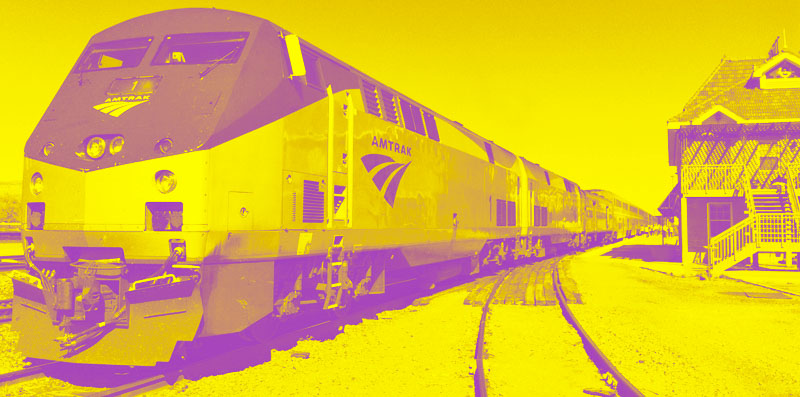 WASHINGTON — The Transportation Security Administration has yet to strengthen security procedures at railroads a decade after legislation required such actions in response to the 9/11 terrorist attacks, according to two reports.
Both the House Homeland Security Committee's Democratic members in findings released Monday and the Department of Homeland Security inspector general in 2016 found vulnerabilities on trains, even as security has been strengthened at the nation's airports.
Combined with recent reports that an al Qaida publication told followers how to attack passenger railroads in the U.S. and Western Europe, U.S. Sen. Cory Booker on Tuesday sought information about what TSA was doing to strengthen security on Amtrak and other rail systems.
"As we have seen predominantly in Europe, rail and transit systems are vulnerable and frequent targets of terrorism," Booker, D-N.J., told TSA Administrator David Pekoske in a letter obtained by NJ Advance Media.
Democrats on the Homeland Security Committee, including Reps. Donald Payne Jr., D-10th Dist., and Bonnie Watson Coleman, D-12th Dist., agreed.
"With security for the aviation sector hardened in response to the 9/11 attacks, terrorists view public surface transportation — such as freight and passenger trains, metros, subways, buses, and ferries — as soft targets for mass-casualty attacks," their report said.
TSA spokeswoman Lisa Farbstein said the agency has taken steps in response to the al Qaida missive.
"The Transportation Security Administration works alongside and encourages rail system operators to promote proactive efforts to secure mass transit, passenger rail and freight rail systems on a daily basis," Farbstein said.
"TSA is aware of the recent al Qaida threat to rail systems, and on Aug. 11 issued a message to our transportation partners reminding them about steps that they can take to protect their systems from being targeted by violent extremists," she said.
Payne and Watson Coleman signed Booker's letter along with U.S. Sen. Robert Menendez, D-N.J., the ranking Democrat on the subcommittee that oversees mass transit; and Rep. Albio Sires, D-8th Dist., a member of the House Transportation Committee.
Booker, the top Democrat on the Senate railroads subcommittee, asked Pekoske to visit a New Jersey rail facility to discuss what steps TSA has taken and what more the agency can do.
He also asked Pekoske what the agency has done to follow the recommendations of the 2016 inspector general's report, which called for regulations to determine the threats to rail carriers, a training program for railroad employees; and security background checks for rail workers.
All three requirements were part of a 2007 law that tracked the recommendations of the 9/11 commission chaired by former New Jersey Gov. Tom Kean.
Booker raised those issues at Pekoske's confirmation hearing in June, citing the pipe bombs that were placed at the Elizabeth train station the previous September. One of the bombs went off as it was being examined by a robot.
Ahmad Khan Rahami of Elizabeth was accused of planting bombs in New York and New Jersey. He is scheduled to go on trial next month.
"The incidents really underscore how vulnerable many of our surface transportation systems are to these threats," Booker said at the Senate Commerce Committee hearing.
Pekoske at the time promised to follow the mandates set out in the 2007 law and said he would work to protect railroads against a terrorist attack.
"I would put a lot of effort in looking in TSA at intelligence around the rail threat," Pekoske said.