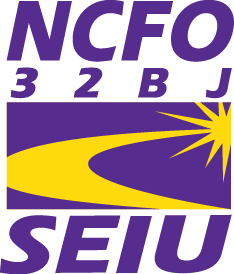 PRESIDENT DEVITA's STATEMENT CONCERNING CONGRESS BLOW TO CALIFORNIA HIGH-SPEED RAIL PROJECT WITH SIGNIFICANT FUNDING CUTS
In a devastating turn of events for the future of transportation in California, the draft legislation published by the House Transportation Housing and Urban Development subcommittee  proposed substantial funding cuts to the state's high-speed rail project. The decision, outlined in the recently unveiled draft legislation by the Committee, has sent shockwaves through the state's infrastructure and transportation sectors.

If approved, these drastic funding reductions would severely hinder the progress of the California high-speed rail project, jeopardizing its ability to deliver the numerous benefits it promises to the state and its residents. With the need for sustainable and efficient transportation options escalating, this move comes as a significant setback to California's long-term vision for modernizing its transportation infrastructure.

One of the most alarming aspects of the proposed legislation is the significant reduction in federal funding for the California high-speed rail project in the coming fiscal year. These cuts would impede the project's ability to continue construction, complete crucial phases, and realize its full potential in connecting major cities throughout the state.

The California high-speed rail project represents a transformative opportunity to enhance mobility, alleviate traffic congestion, reduce greenhouse gas emissions, and foster economic growth. By providing a fast and efficient alternative to driving or flying, the project aims to improve connectivity and accessibility for millions of Californians, while also creating jobs and driving economic development in communities along the route.

It is essential to recognize that the California high-speed rail project is not just a local initiative; it is a vital component of the nation's overall transportation strategy. By cutting funding for this groundbreaking project, Congress undermines the state's efforts to lead the way in sustainable transportation and dampens the prospects for similar initiatives nationwide.

The National Conference of Firemen & Oilers SEIU 32BJ, a staunch advocate for innovative transportation solutions, strongly urges Congress to reconsider these proposed funding cuts. Now, more than ever, is the time to invest in forward-thinking projects that prioritize the environment, job creation, and economic prosperity.

We call on all Members of Congress to recognize the significance of the California high-speed rail project and its potential to revolutionize transportation in the state and beyond. By investing in this project, we can pave the way for a greener, more connected future that benefits all Californians.
---
The NCFO is an affiliate of 32BJ SEIU,the Service Employees International Union, which has 2.1 million members dedicated to raising industry standards, making life better for working families and our communities, and building a fair economy.