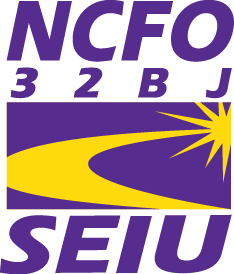 NCFO Members Vote to Ratify Agreement
The membership has voted to ratify a tentative agreement with the carriers, after almost three years of negotiations between the National Conference of Firemen & Oilers, SEIU 32BJ(NCFO) and the National Carriers' Conference Committee (NCCC). The vote was passed with a 58.7% margin in favor of the negotiated contract.

NCFO President Dean Devita stated "The agreement includes the highest wage increase in 48 years, five annual service recognition payments, an additional paid day off, and enhanced Autism healthcare benefits something we been fighting for over 25 years. We also increased the maximum hearing benefit from $600.00 to $2,000.00. Members will receive a 22% wage increase, receive retroactive pay within 60 days." Devita continued "The terms of this agreement were not negotiated at the bargaining table. It was recommended by Presidential Emergency Board #250. It must be noted that the Carrier's made degrading proposals for three long years while our members suffered without a wage increase. NCFO and our Rail Labor partners had to fight this contract round at the Presidential Emergency Board. Besides the strong wage increases and the increase in our Health Insurance many members of the NCFO are disappointed with the terms of the agreement. I strongly agree with them. Quality of life issues after the COVID-19 crisis is extremely important, sick leave and time off to visit Medical Practitioners are more important today than it was 48 years ago. Although the agreement is finalized, the NCFO will continue to work on this and many other issues".

The members made their decision, let's respect everyone's opinion and continue to fight for the rights of our members.

The NCFO is thankful for the support of our members during this horrific round.
---
The NCFO is an affiliate of 32BJ SEIU,the Service Employees International Union, which has 2.1 million members dedicated to raising industry standards, making life better for working families and our communities, and building a fair economy.