NCFO MEMBERS: "UNION BUSTING IS HAPPENING IN LOUISVILLE"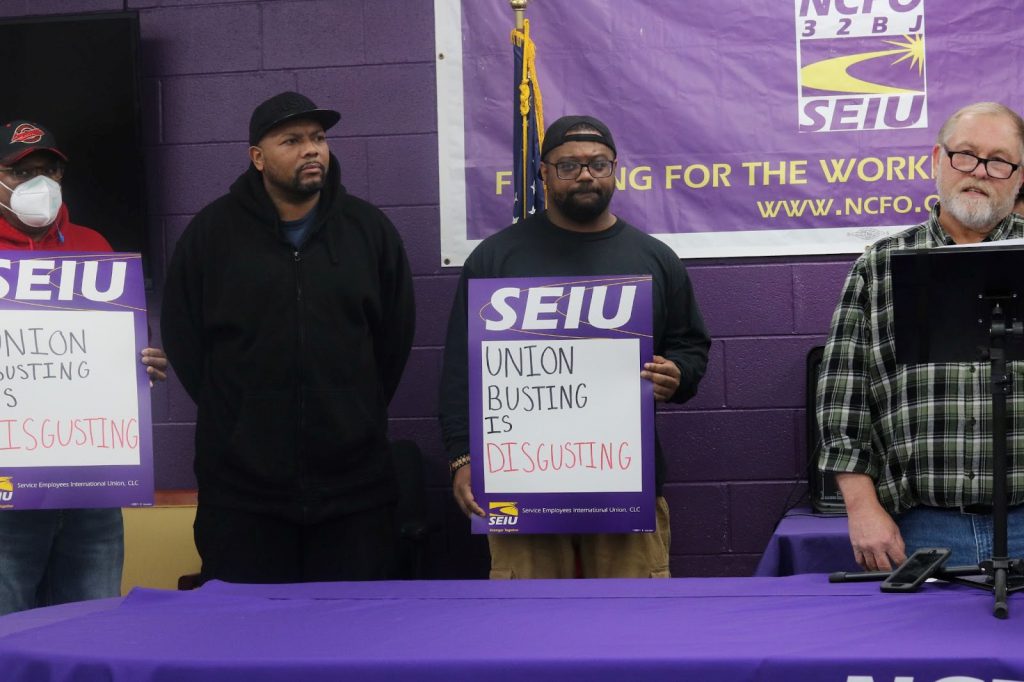 Union members of the National Conference of Firemen & Oilers, SEIU 32BJ, spoke to members of the media this morning to spotlight their employer's attempt to break their union.  Over the past few weeks, their employer, AAK, has used the services of two consultants in order to "survey" the union workforce.  The company gave these consultants access to members while they are on the clock, and many of them are concerned that the employer may have given them access to their personnel files.
The unidentified strangers told some members they were there to address safety concerns.
"We believe we were lied to about why these people were here. They told some people they were here because of all the Human Resources complaints, and they even told some they were here from the government," said James Bodenstadt, a union steward and 12-year employee of AAK.
After the strange accounts from members at AAK's K1 and K2 facility, union staff investigated to find the true identity and purpose of their visit. Using a phone number provided by a union member, union staff spoke with the consultants about their firm and the services they offer. The consultant firm, MGMT consultants, advertises employee relations on their website. By phone, a man who identified himself as the CEO of MGMT consultants explained their services in detail.
"When I asked them what they did and verified their identity I spoke to a man who said he was the CEO of MGMT Consulting Group. He told me they go in, meet with employees and try to find someone who is disgruntled with the union and then they get them to sign other employees a decertification petition," said Sam Elliott, the NCFO staff who lead the investigation.
Through the investigation, the union was able to acquire a sample invoice from MGMT Consulting listing their hourly rate at $400 per hour.
"I have been working there [at AAK] for almost 20 years, trying to provide for my family in these tough economic times, and I find it unbelievable that the company I help make their money spent so much effort and money to keep guys from organizing and utilizing their union rights." said Rod Boller, a union steward at AAK.
"This is what I want people to know – union busters are real and they're lying to people in these meetings about the real reason they are there. These people would not – they outright refused – to give me their full name or their business card. I believe that's because they really didn't want us to know they were here to bust our union up," said Terry Ralston, union steward at AAK's K1 facility.
Sen. Morgan McGarvey spoke alongside workers this morning.  He highlighted the urgent need to pass legislation, the PRO Act.  The Protecting the Right to Organize Act is legislation which would expand the protections related to employee's right to organize and collectively bargain in the workplace.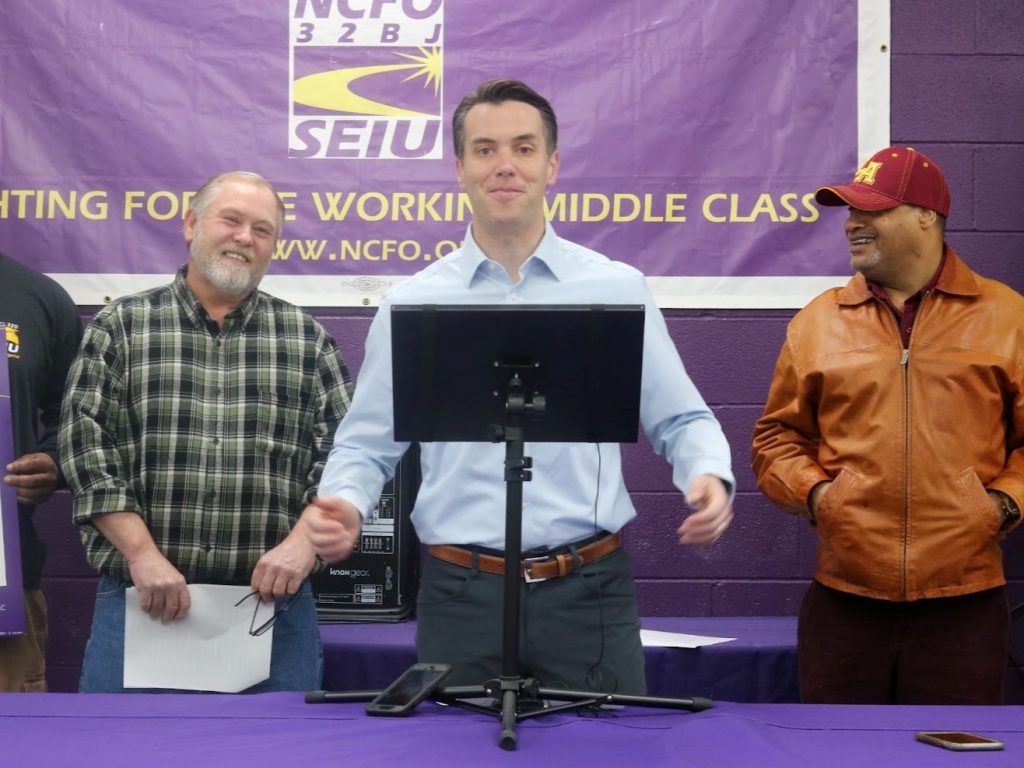 National Conference of Firemen & Oilers, SEIU 32BJ represents 3,000 members in the city of Louisville who work at distilleries, chemical processing, racetracks, and JCPS.