NCFO ENDORSES MURPHY FOR GOVERNOR
MURPHY HAD THE BACKS OF THE NCFO MEMBERS AT NJT; THE NCFO HAS HIS BACK!
The National Conference of Firemen & Oilers, 32BJ, SEIU (NCFO) is proudly endorsing Phil Murphy for Governor of the State of New Jersey.
We have had an opportunity to observe Murphy's service as Governor of the State of New Jersey and Governor Murphy's commitment and loyalty to the state, communities and citizens is undeniable.
"NCFO members must remember that it was Governor Murphy who has invested in New Jersey Transit, it was Governor Murphy who stood by our side concerning the Federal Employees Liability Act and it was Governor Murphy who just recently agreed to terms on a new collective bargaining agreement with the NCFO, it's time for the NCFO members to vote for a true friend."
– NCFO President Dean Devita
---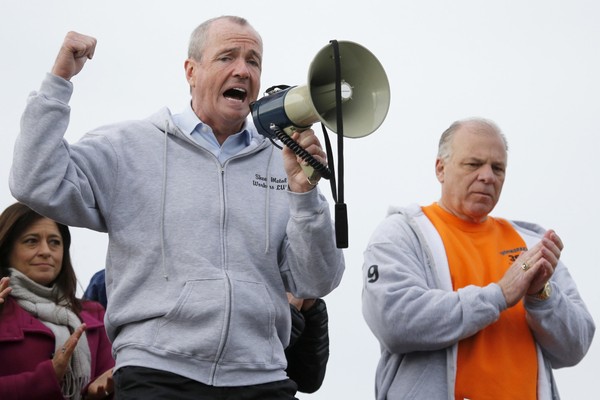 "In such unprecedented times, New Jersey is in immediate need of a representative that exudes strong, principled leadership. I'm confident in his leadership to both protect and improve the lives of working families in the great State of New Jersey."
– NCFO New Jersey Transit Chapter President Darren Lionakis
---
Ultimately, our endorsement was acquired from our shared values of the working class and unions. We're pleased to endorse a candidate who will partner with us to fight for quality and affordable healthcare, consumer rights, government, environmental standards, education, infrastructure and transportation.
---
The NCFO is an affiliate of 32BJ SEIU, the Service Employees International Union, which has 2.1 million members dedicated to raising industry standards, making life better for working families and our communities, and building a fair economy.