Craig Greengberg came over to NCFO Chapter 320 in Louisville, KY as soon as her heard that we endorsed him. Pictured left to right: 320 President Tony Lee, 320 VP Jamie Kinder, 320 Political Committee Member Chris Laird, Louisville Mayoral Candidate Craig Greenberg, 320 Political Committee Member Terry Ralston, 320 Political Committee Member Greg Bass, 320 Political Committee Member Damon Lanier, 320 Political Committee Member Don Vest.
The NCFO announced today that we are endorsing Craig Greenberg in the Democratic Primary for Louisville Mayor. Members of our endorsement committee made the choice after thoroughly reviewing candidate questionnaires.
"Greenberg is the right choice for us because his plan includes a seat at the table for organized labor," said Damon Lanier, Louisville Metro Housing Authority employee. "He seems eager, responsive, and most importantly, willing to be held accountable to labor. That's why he earned our support."
"I have family and friends who grew up in the West End of Louisville, and a lot of my coworkers at Housing Authority have ties to the West End, so for me his work on the West End Opportunity Partnership really affected my decision," said Chris Laird, Louisville Metro Housing Authority employee.
"I pick winners every day, so I know Craig is the way to go!" said Don Vest, Chapter 541 President and Parimutuel Clerk at Churchill Downs since 1971.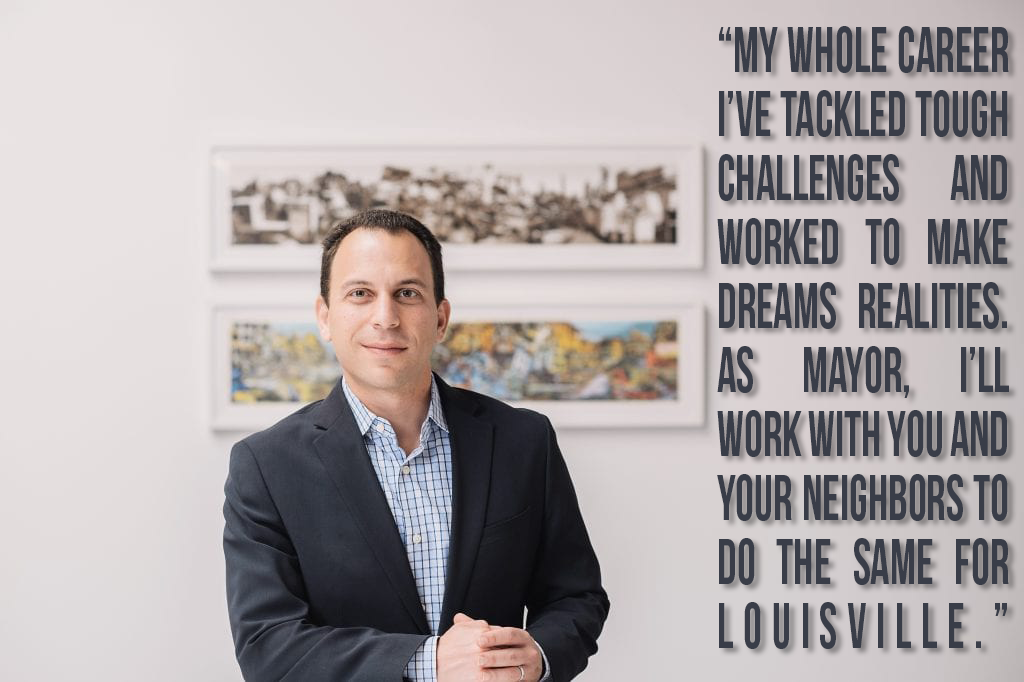 The National Conference of Firemen & Oilers District of Local 32BJ/SEIU is a labor union which proudly celebrates over 100 years of service, both on and off the job, to thousands of workers and their families. Our organization's members can be found working in a variety of occupational fields among both private and public employers throughout the United States. In Louisville, we represent 2,000 hardworking residents including JCPS custodians, Zoeller Pump, Cardinal Aluminum, AAK, and private sector factory workers. In the public sector, we represent 98 Louisville Metro Housing Authority Maintenance staff and 600 custodial staff for Jefferson County Public Schools.
"I am honored to have the support and trust of the hard-working individuals of NCFO SEIU and will not let them down," Greenberg said. "I've assured them that, as with all members of organized labor, they will not only have a strong voice in my administration but a bigger voice in our city."
The NCFO's support reflects confidence in Greenberg's ability to enact reforms for good government, transparency, and commitment to work with organized labor to build and strengthen our local economy.